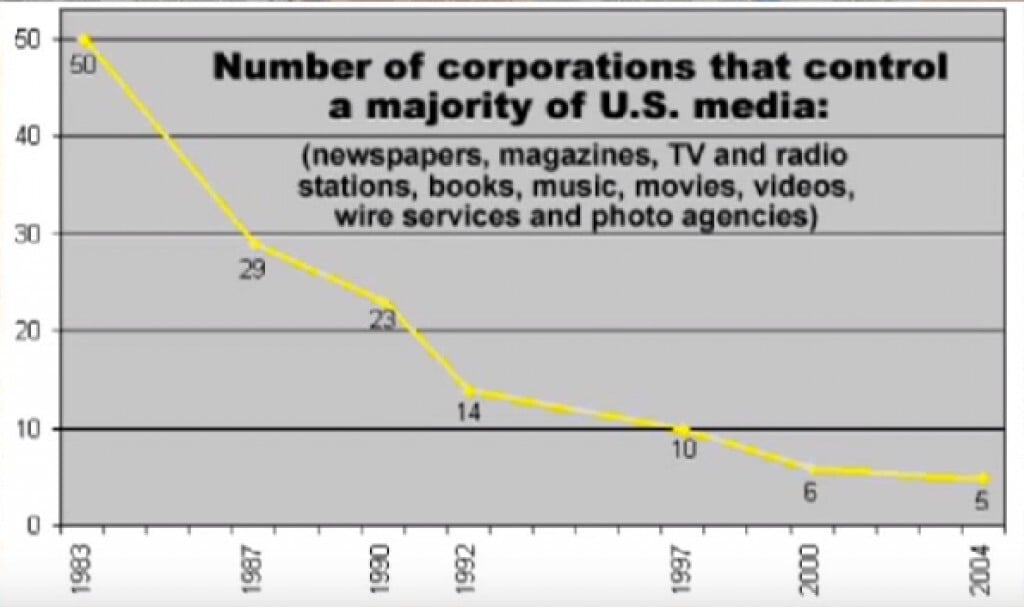 Look it over, America: Our heads are now totally under control by the Globalist, Zionist Jews. It's estimated that 96% of the Western world's media is owned outright by the Jews. They are literally everywhere, in staggering proportions, as opposed to their supposedly fewer numbers in the general population.
This is why White people are getting screwed, Christianity slimed, our morality going to hell in a handbasket, the nation's economy raped, Globalism promoted, why our politics are so messed up, evil false flags like 9/11 covered up and why we get in all these ridiculous entangling wars and rebellions in the Mideast (costing U.S. lives and trillions).
Who controls American media.
Source